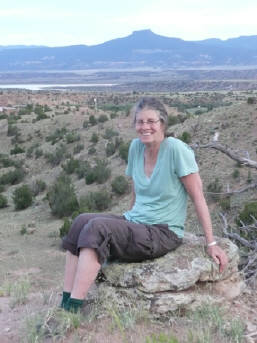 "As the artistic perspective of my youth makes its metamorphosis into the vantage point of a seasoned elder, I rejoice, remember, and renew. Imagery, like a pictorial journal, has chronicled my journey thus far. I reflect with gratitude upon the life of creative expression that I have been so blessed to enjoy, and look forward with anticipation to that which is yet to emerge."

Anne began her career as a silkscreen artist. After 25 years of printmaking, she now works with watercolor where she builds successive layers of color to create her vibrant, rich, and detailed paintings. She has lived in Boulder since 1976 and finds inspiration in the natural beauty of Colorado. On her many walks and hikes throughout the area, Anne is always on the lookout for new imagery. Light, shadows, rocks, water, mountains, canyons, wildlife and whimsy are all part of Anne's subject matter and she brings her own unique vision to her work.

When not painting landscapes, she turns to creating whimsical images of various scenes from her imagination, ranging from portraying the quiet corners of people's lives to cartoon like characters who have resided in her mind for a long time. 

She is an award winning artist and the eight time poster artist for the Bolder Boulder 10K Memorial Day Race, one of the largest road races in the United States.

It is her intent for those who view her art to experience the happiness she felt as she created each of her paintings.